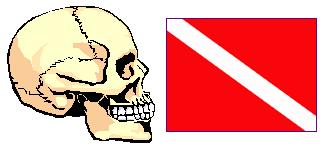 Surface Skeleton and Buried Body Recovery Seminar
Instructed by Dr. Laura C. Fulginiti and Det. Frank Di Modica – Ret.
Next class Fall 2018

The Surface Skeleton and Buried Body Recovery Seminar is a 3 day, hands-on, course designed to orient detectives, crime scene investigators and medico-legal death investigators to the proper techniques for processing surface skeleton and buried body scenes. The course includes the following topics in a combined classroom instruction and actual buried body recovery exercise:
Forensic Anthropology in the Medico-Legal System
Determination of Age-at-Death, Sex, Ancestry and Stature
Assessment of Bony Trauma
Positive Identification on Unknown Human Remains
Period Since Death
Crime Scene Investigation on Unknown Human Remains
Techniques for the Proper Recovery of Scattered and Buried Human Remains
Determination of Human vs. Non-human Remains
Forensic Odontology
Forensic Entomology
The Use and Abuse of Cadaver Dogs (with demonstration)
Forensic Art and Unknown Remains
Hands-on excavation of homicide scenario in small groups with briefing after.
This course is a lot of fun and consistently receives high marks from the students.
Please contact Detective Frank Di Modica – Ret. at az4n6training@yahoo.com;
for more information or to inquire about becoming a host agency for the seminar.